The Gemini Boat Race 2022 is delighted to welcome a flotilla of traditional and historically significant boats and vessels on The Championship Course on 3 April 2022. 'The Festival of Rowing 2022' will take place in advance of The Boat Race and see fix seat boats of many sizes and types with some crews in traditional dress cover the course in both directions.
Fittingly, in the year of Her Majesty The Queen's Platinum Jubilee, the flotilla will be led by the Royal Row barge Gloriana. This beautiful vessel was built in 2012 for the Queen's Diamond Jubilee and named by Her Majesty 'Gloriana' as a lasting legacy to mark her Diamond Jubilee. Gloriana is now used to promote better use of The Thames and this will be Gloriana's first outing for two years and thus her first event to mark Her Majesty's Platinum Jubilee year.
Included in the flotilla is 'Pilgrim' a traditional 13 oared 'Trainera' rowing boat from Navigatio Santander Rowing Club in Northern Spain. She has been fully restored by club volunteers for it's journey to England in March 2022. It measures 12 meters in length and weighs 350 kilos. It is being loaned to the Coastal Rowing Academy on Hayling Island for 3 months.
Thames Waterman Cutters, Skerries and Thames Racing Skiffs will complete the twenty- boat flotilla.
The Festival of Rowing helps remind us that rowing on The Thames in London was once purely a professional skill, with thousands of watermen and lightermen who had boat licenses. These men would ferry people across and up and down the river.
In time, watermen would compete against each other and as crowds gathered to watch the racing, bets would be made. It wasn't until 1800's when rowing began to be taken seriously as a leisure activity for gentlemen with the first Men's Boat Race taking place in Henley in 1829 and the second in London in 1826.
The flotilla will start just upstream of Chiswick Bridge at 1130hrs and make its way downstream to the start of The Boat Race at Putney. After a short break it will reform and at 1230hrs leave Putney and make its way up The Championship Course.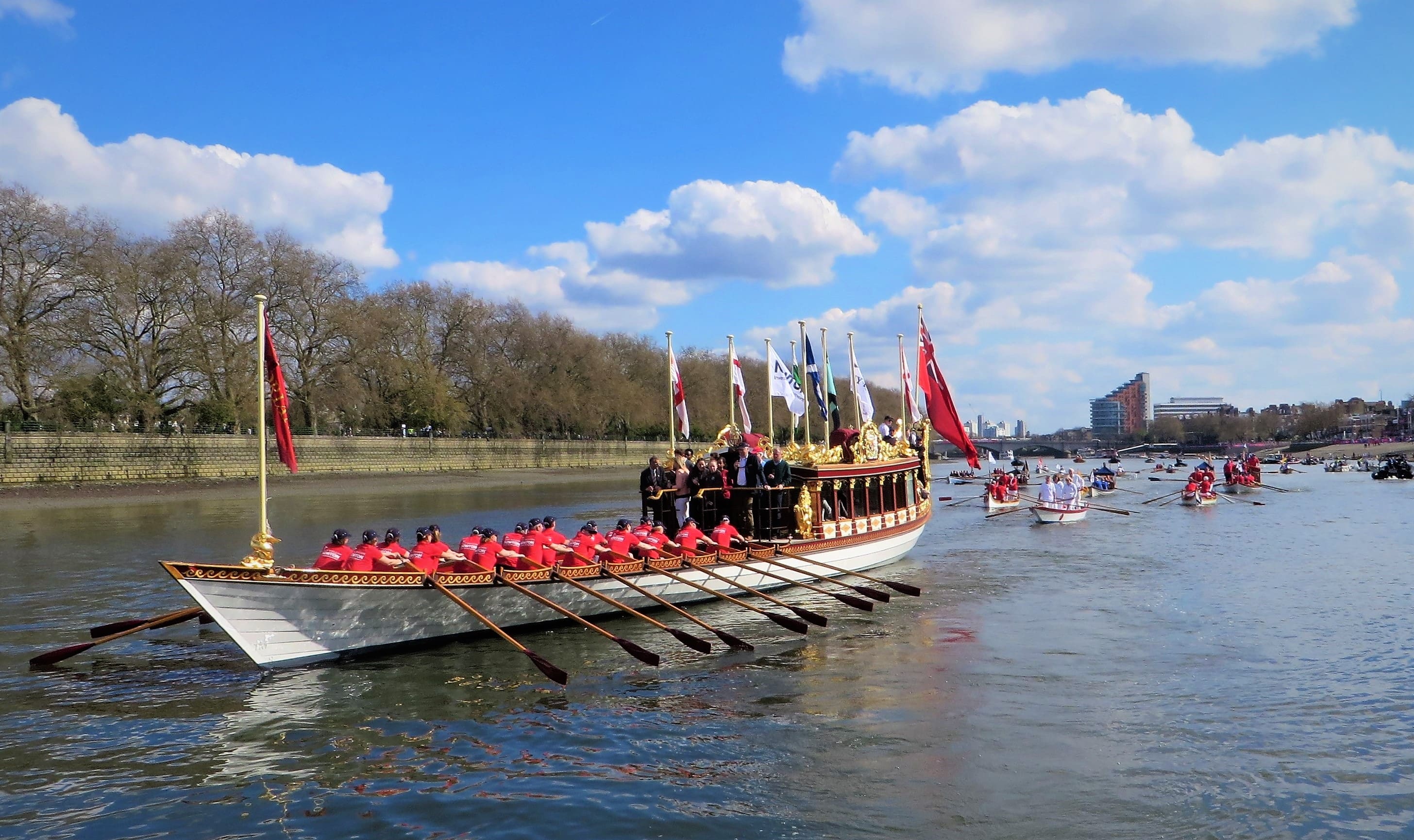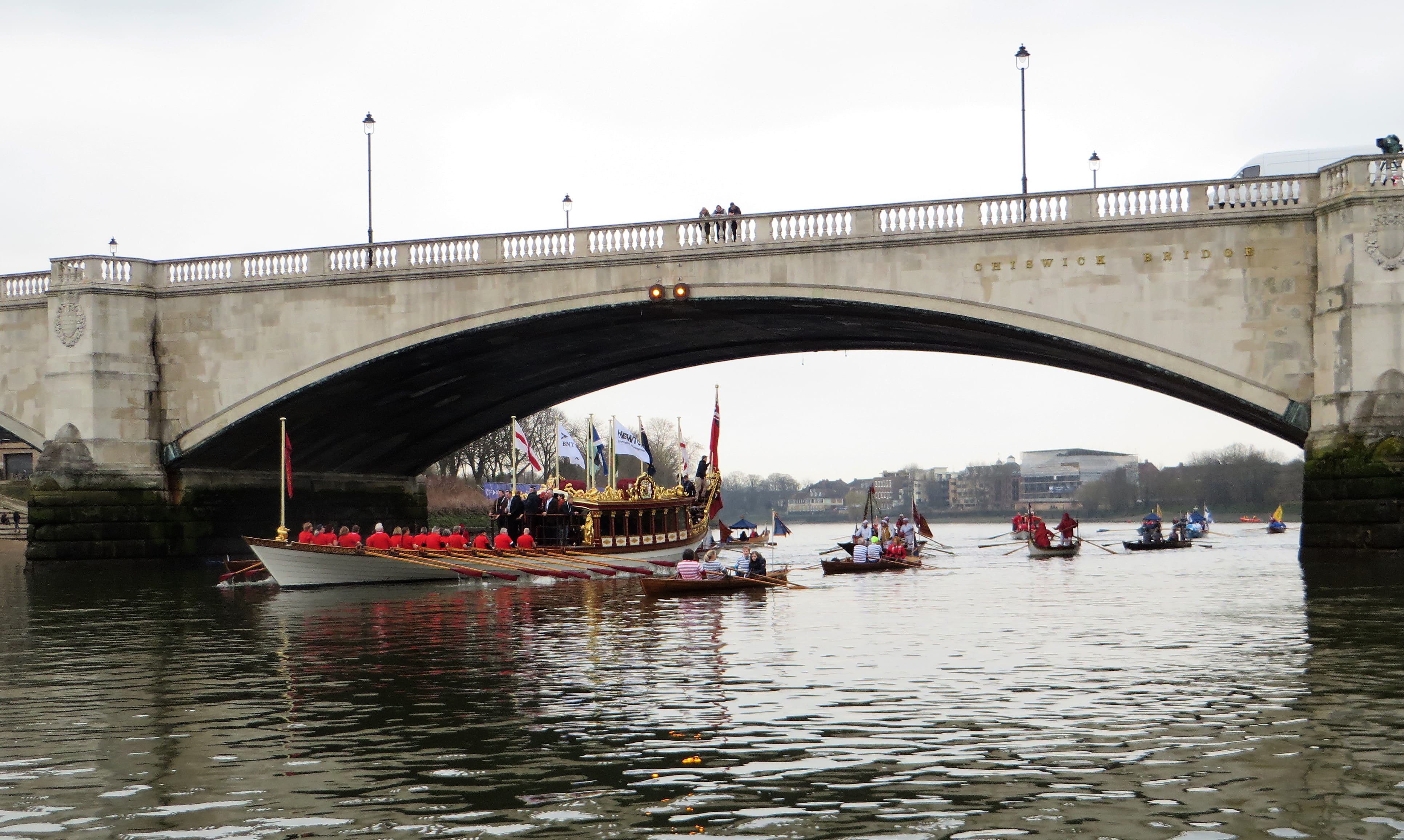 ---
Oxbridge Challenge Trophies
Following the flotilla the City Livery Company Watermen's cutters will compete for the Oxbridge Challenge Trophies in an event organised by The Thames Traditional Rowing Association.
The races, which have been taking place since 2009, will be over The Boat Race course with prizes awarded in three Divisions, for Men's, Women's and Mixed Crews.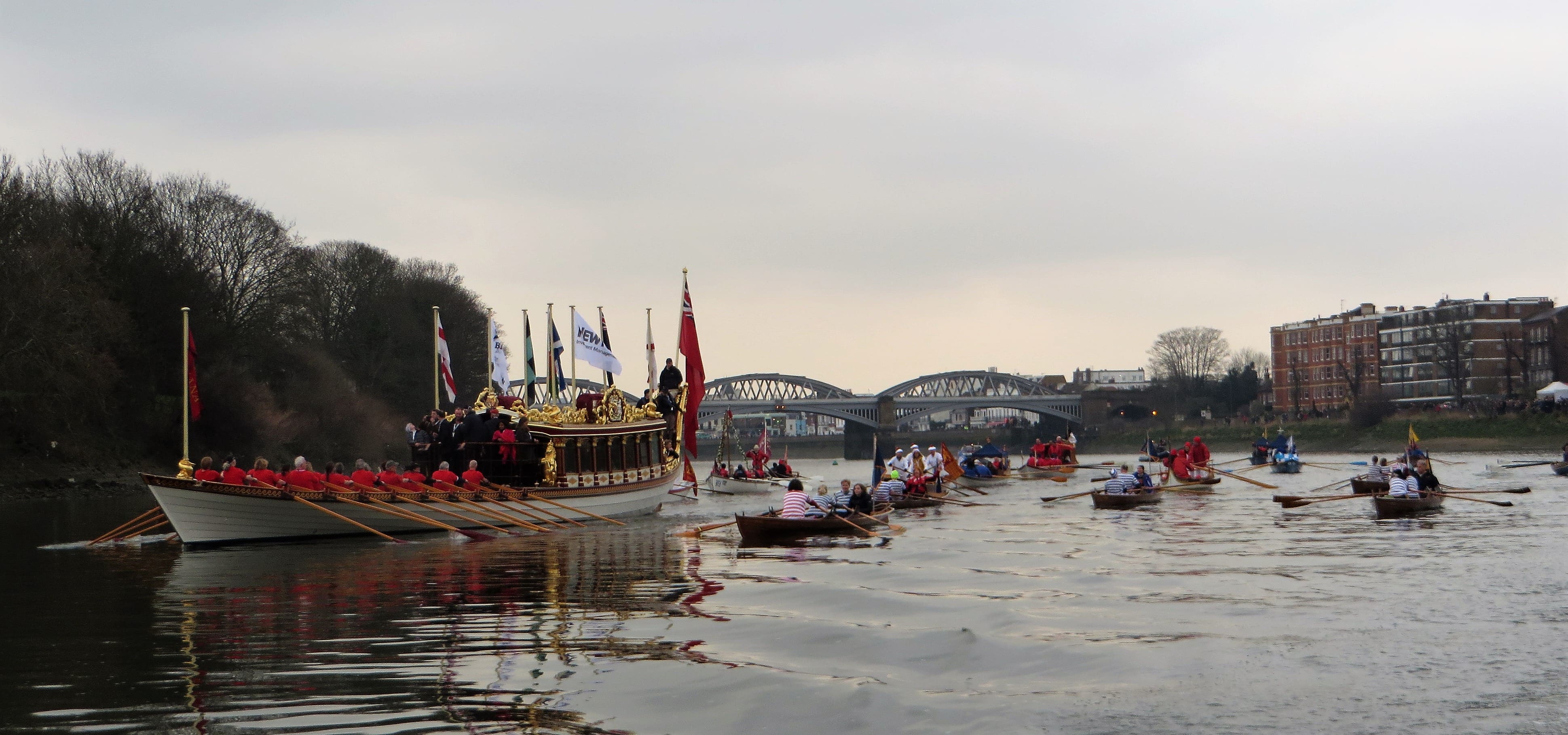 ---
Thanks
The Festival of Rowing is also a great showcase for many of the different kinds of rowing that exist and are still enjoyed today and we would like to extend our thanks to Thames Alive, The Thames Traditional Rowing Association, The Gloriana Trust, The Jubilant Trust and for all the crews and coxes involved in the Festival of Rowing 2022.