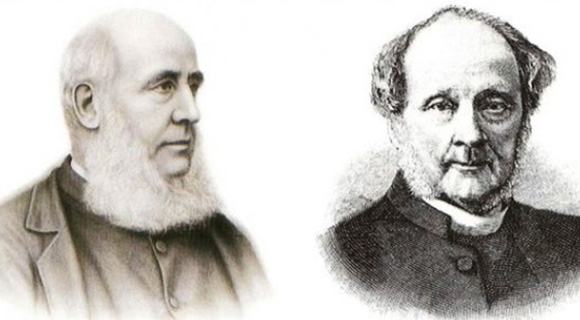 The Men's Boat Race
The Boat Race came about when two friends from Harrow School, Charles Wordsworth (nephew of the poet William Wordsworth), of Christ Church College, Oxford, and Charles Merivale of St. John's, Cambridge, met during the vacation in Cambridge, where Wordsworth's father was master of Trinity. Wordsworth went rowing on the Cam, and the two school fellows decided to set up a challenge.
On 10 February 1829 a meeting of CUBC requested Mr Snow of St John's to write immediately to Mr Staniforth of Christ Church stating 'that the University of Cambridge hereby challenge the University of Oxford to row a match at or near London, each in an eight-oared boat during the ensuing Easter vacation.'
Staniforth and Snow had been schoolfellows and boating comrades at Eton.
The first Boat Race took place on 10 June 1829 at Henley on Thames. Oxford won this race easily, and their winning boat can still be seen in the River & Rowing Museum in Henley.
For the next 25 years contests only happened on an irregular basis, moving to London for the second race in 1836.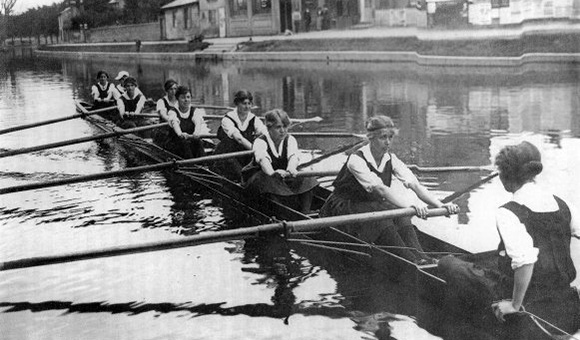 The Women's Boat Race
Founded in 1927 but only raced intermittently until the mid-1960's, the first Women's Boat Race was held on the Isis in Oxford.
The first few races were not decided in a side-by-side contest but were judged on "time and style"; the two crews were not allowed on the river at the same time!
From 1935 the races became proper contests over 1000 yards or a 1/2
mile, on either the River Cam,The Isis or on one occasion on the Tideway at Barnes.
Initially the Cambridge rowers always came from Newnham College, at that time exclusively female. Later, with the official founding of CUWBC they were also joined by students from Girton. However it was Oxford who enjoyed early success, winning the six races held between 1930-41.