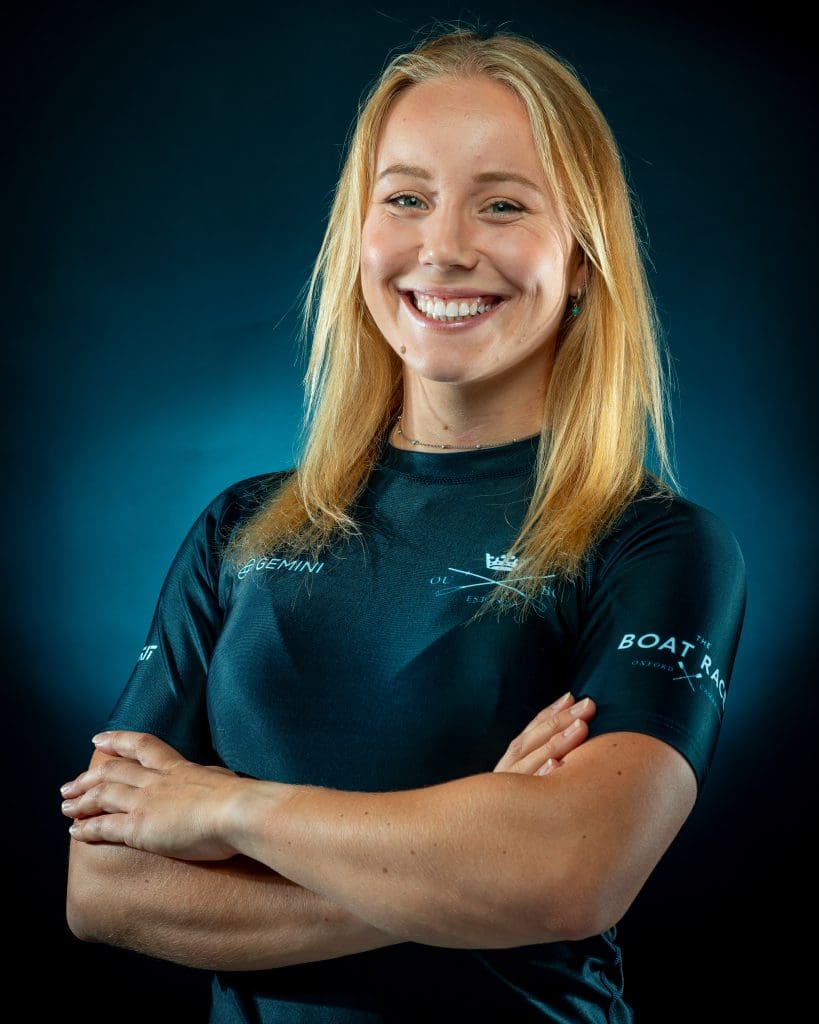 Ella Stadler is the President of the Oxford University Boat Club women for the 2023/24 season.
Studying an MPhil History of Science, Medicine and Technology at Exeter College, Ella's interest in sport extends to her studies:
"My research explores the introduction of 'femininity control' and 'sex tests' at the Olympic Games during mandatory testing from 1968-1998. The MPhil structure allows a lot of flexibility, and we can conduct our own research in the summer. I went to Lausanne and worked in the International Olympic Committee Archives. The breadth of this course enables research on almost any topic related to studies of the body, and I've really enjoyed it."
Coached by Bee Dutton, she began her rowing career at Exeter College Boat Club in 2019. Despite her initial reluctance, rowing at Oxford turned into a passion after she was captivated by the Boat Race that same year.
"When I was a teenager, my dad kept telling me I'd be good at rowing; naturally, I didn't take it up, not wanting to prove him right. In 2019, I watched the Boat Race with him, having just received my Oxford undergrad offer, and it was the first rowing I'd ever seen."
Ella reluctantly agreed with her father to attend the Exeter College Boat Club taster session and the rest is history, "I got a bit hooked…"
Now an accomplished rower having rowed in the Blue Boat in 2023 Ella's favourite historic Boat Race is the 2015 race, the first women's race on the Tideway and Oxford's clean sweep and her proudest achievement in a boat is her victory at the Sveti Duje Regatta 2023.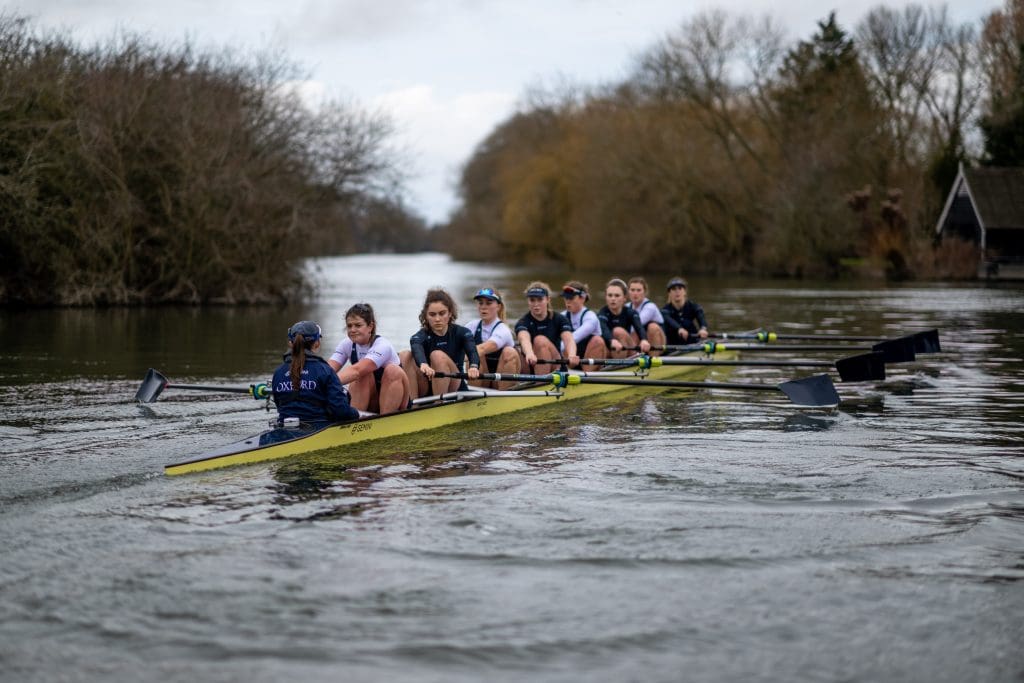 OUBC Women Training in Wallingford, Ella sitting in the 6 seat.
If any of Ella's squad are wondering what to expect from her as a leader this season, her mantra of "its the days that hurt where the progress is made" could offer some insight. But with the remarkable progress Ella has made both academically and athletically, it's abundantly clear that she doesn't just talk the talk.
She dreams of winning The Boat Race in 2024, seeing it as the perfect culmination of her five years at Oxford.
---
Cover photo: Ella in the 2023 Oxford University Boat Club Women's Blue Boat (2 seat).
Photos: Benedict Tufnell
We'll be introducing each of the Presidents this week in the build up to the Presidents Challenge on Thursday 16th November 2023, so keep checking back for more!